Casio G-Shock Watches – The Brainchild of Casio
Standing tall as a pillar of the brand:
G-Shock remains as the DNA of Casio watch brand. It has an image of its own. After many challenges, the first G-Shock timepiece came out in the year 1983. It reflects the company's motto in making watches that extremely tough and unbreakable. Casio brought the Triple 10 idea- an original kind of product that can sustain 10 meter free-fall, 10 bar or 100 meters water resistance meted with a battery that can exist for 10 years. All the G-Shock watches are able to combat vibrations and falls.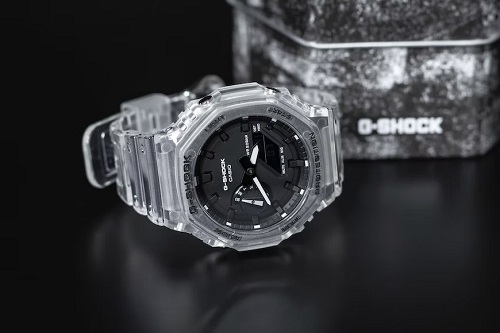 Compact yet economical:
Casio G-Shock watches are known for their ultimate precise timekeeping. Another significant factor of their being desired among the watch admirers is that they are made keeping in mind the affordability of the customers. Everyone can avail these watches. But this does not mean that they are cheap in quality. Their top class watch materials give them confidence to perform smoothly and for a prolonging period.
Inclusion of many new activities:
The latest G-Shock timepieces are accompanied by atomic clock connectivity, tough solar battery and many more. Atomic clock compatibility is a function which receives time signals from the ultimate precise atomic clocks. The tough solar battery charging mechanism includes a solar cell and a rechargeable battery. Both of them work as long as the watches.

Sleek and colorful:
Casio G-Shock watches have sporty appearances with the treatment of throngs of colors like black, orange, white, green, blue and many more. Application of these colors on the watch dials and straps intensify the charming attitude of a wearer. They just look like a toy when observed from a near distance. All G-Shock watches have analog as well as analog-digital watches.
This collection contains watches for men. They are famous among the police personnel, army men, adventure sports professionals and others. In addition to the steel watch case, some models of this brilliantly line has been constructed with resin case. Resin is a formation of plastic, which is fully synthetic and water proof in watch form. It is commonly used on sport and digital watches. Resins are made of polyester, vinylester or epoxy and are provided to the customers who remain active for most of the day. They are ultimate resistive to high temperatures, sunlight and repetitive leaning.
The watch cases have rectangular and square patterns besides the circular case shape. Square and rectangular shaped dials are the examples of the brand's innovative sense. Originality is projected through the implementation of colors. Lots of colors like blue, black, grey, purple, orange, beige, purple and many others have been used to embroider the dials of the G-Shock models.
Among these colors – beige, purple, orange, purple and green are the appealing and new ones. They produce a distinguishing fragrance to these pieces. Brilliant embellishment of these timepieces has been possible with the proper placement of hour, minute and seconds hands. Quartz complication is loaded with these watches to maintain the precision of timekeeping. Watches with this type of movement require a battery to charge them. Their very few moving parts make the watches inexpensive as well as active.
Water resistance facility of Casio G-Shock watches is available within a distance of 30 to 200 meters. It not only makes the timepieces water proof, but also very stable.

There is a gamut of functionalities that has been offered with these watches. Alarm Clock, Day date, Skeleton Dial, World Time, Analogue, Chronograph and Date Display has been available with the Casio G-Shock watches.
Active Watch Functions:
Famous for their shock resistance facility, the new watches of this collection also have mud-resistant and magnet-resistant technology. An alarm clock is present in some of these watches. This quality reminds the wearer of the set time and repeatedly alerts within a frame of time. Chronograph is a function that is used as a stopwatch to measure the speed of time.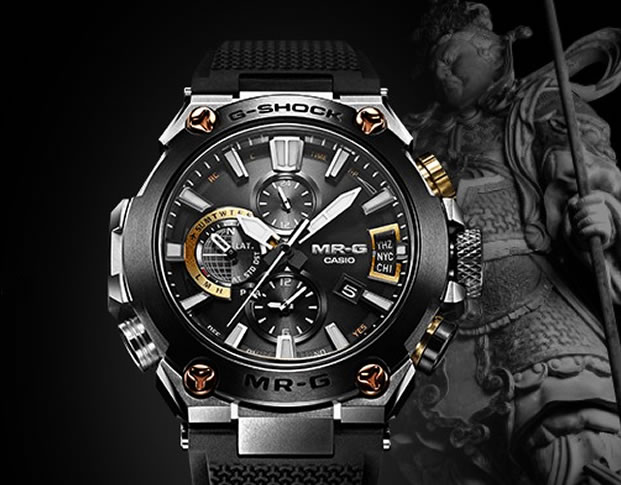 Chronograph window is found on the dial so that it can be seen easily. Date display and day date are the two date and time related functions. World Time shows the time of different countries unanimously. Skeleton dial is a type of watch dial which ensures the wearer to see both the sides of the dial clearly. Analogue display system is a conventional method of telling time. In this system, you will found minute, seconds and hour hands.
Snap the best deals at Banggood.com
Banggood has a wide range of more than 200000 products of different categories, like Apple accessories, smartphones, electronics, RC toys, LED lights, clothing, beauty products, jewelry, watches, and more. Every product has been carefully selected to offer the best quality at a low price. Visit Banggood.com for wide selections of the most trending and newest products available at their shopping page.
Tags :
Banggood