The Best Nose Rings and Studs That Help You Accentuate Your Style
Worn as a fashion piece today, the nose piercing has a long history around 4,000 years ago in the Middle East. Since then, nose rings and studs have been worn by many to symbolize everything from marital status to youth and rebellion.
There are a lot of nose rings and studs to help you further accentuate your style. Whether your nose piercing has a deeper meaning to you or you love the way it looks, it's essential to find a comfortable one that works your style. To help you out, we've compiled a few of the best nose rings and studs that you should check today.
Contains 38 pieces of nose jewelry, half of it being bone style and the other half being hoop style. Tornito also offers the screw and L-shaped post, in case you don't like the bone style, which you can combine with the hoops. Many of this brand's hoops and studs come with a small decorative end like a jewel or metal shape. The Tornito set is perfect for someone who wants to expand their jewelry collection with different looks.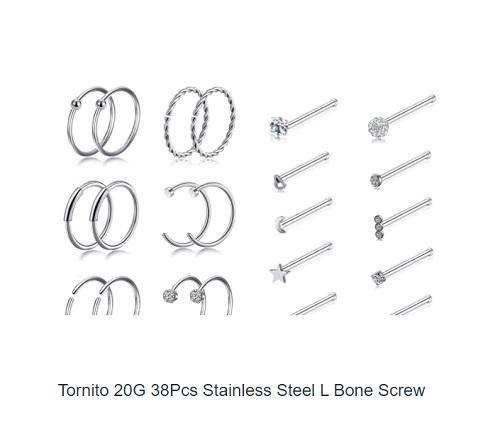 Great for regular nostril piercings and septum piercings, the nose hoops from FANSING comes in different colors and multiple gauge sizes and ring diameters. Easy to open and close, the hoop itself has a clasp that holds steady even for long-term wear. The FANSING nose hoops make a great option if you are looking to get a ring with a tighter fit and will stay put for a long time.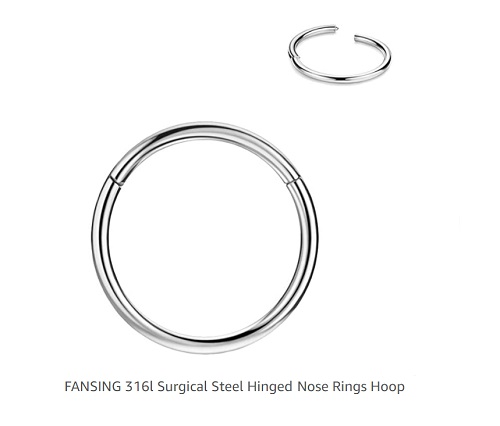 Bella Nose Rings and Studs Set
Bella jewelry is the way to go if you're looking for a set of jewelry that will always match your outfit. Comes in a variety of colors, the set includes clear studs that act as a retainer in case you want your piercing to be less noticeable. However, the posts on the studs may be too short for some that make it harder for them to insert and remove.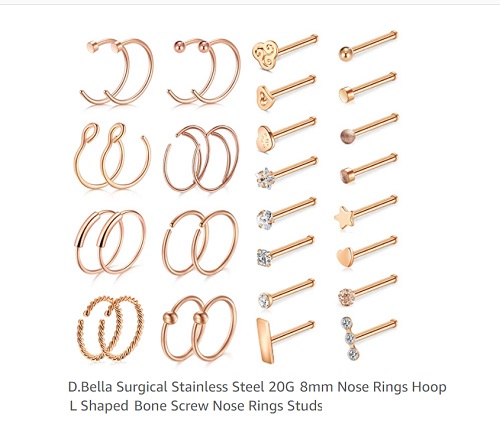 The LOYALLOOK Cartilage Hoops includes four different ring diameters in each set. This makes this set a great choice if you want to have both large and small hoops options. It is also ideal for those with a new septum piercing and isn't sure yet which diameter size fits best. The coloring of the LOYALLOOK Cartilage Hoops is of high quality that doesn't fade or peel off, with a smooth finish.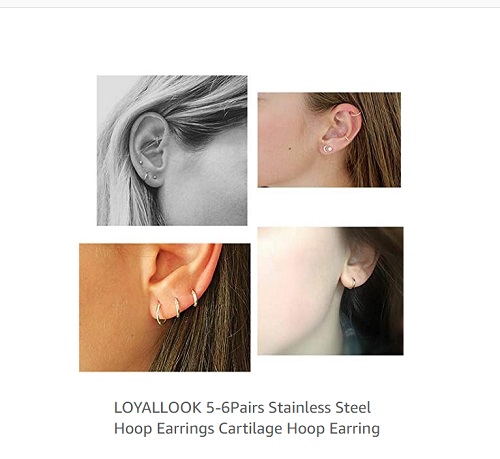 Monily L-Shaped Nose Studs
Ideal for those who love simple beauty, these studs from Monily have bright cubic zirconia jewels that are classic and fit every user. Each of this brand's nose stud sets comes with four different sizes of decorative jewels, from small to large sizes to attention-grabbing. The L-shaped post is an excellent option if you want jewelry that holds in place. It slides easily into your piercing and stays put without feeling uncomfortable as well.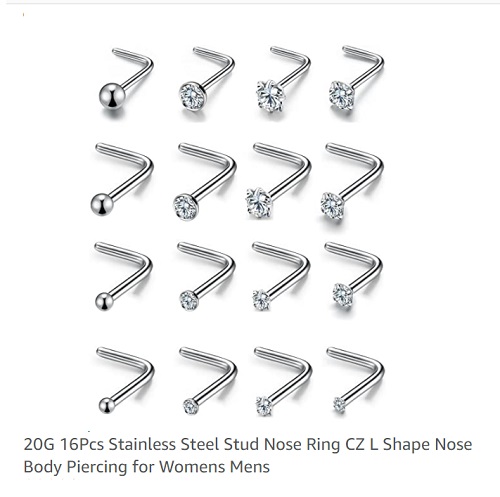 Be confident and bedazzle with LUVMEHAIR
Luvmehair developed the signature and game-changing frontal wigs, 360 wigs, closure wigs, etc., which could protect one's own hair and instantly serve as perfect alternative options for the traditional full lace wigs that, to customers with their hard-earn money, were just too expensive and time-consuming! Luvme's undetectable lace wigs that can naturally melt into all skin tones. Glueless wigs, throw-on-&-go wigs, and more were developed to give every women the inspiring beauty that they always wanted. For latest products and discounts, visit shop.luvmehair.com today.
Tags :
LUVMEHAIR